Admissions open for classroom and online training. Enroll Now.

STAR Certification: Delivery & Academy Partner
Certification as per the Global IT Industry Requirement
IFS Academy has signed MoU with Star Certification headquartered at California, USA for delivering training and certification on all the latest Computer & IT related softwares and technologies in India. STAR Certification is one of the Largest Software Programming Language, Cyber Security & Disruptive Technology Certification Body in the World, headquartered at California, USA.
Some of our Certifications that have become certification-bywords in the industry include Big Data Programing, Big Data Analytics, Cyber Security Analytics, Mobile Forensic Advanced Security, Forensic Investigator Computer Hacking 007, Ethical Hacking Expert, Software Testing, Digital Marketing Expert, IoT Specialist, DevOps Expert, Blockchain Expert, Machine Learning, Deep Learning, AI(Artificial Intelligence) and Robotics.
The New Generation IT Certification:
In this Technology- driven era it is important to possess proficient knowledge and skill to surge ahead in the highly competitive ecosystem. Gaining Subject Expertise gives a boost to your career prospects and enhances opportunities, irrespective of whatever be your level of education. You could be a Developer and yet need to expand your knowledge in Cyber Security, or a school going enthusiast wishing to learn some Basic Computer Language. Short-Term, Instructor Led or Online Certification Courses are the best solutions for you. These courses become a natural choice for you as they are easy to follow courses offering a comprehensive grip on the subject you are seeking to master.
STAR Certification offers courses Basic- level Programming Language to Top-notch Certifications in Cyber Security, Secure Programming, Big Data, Security Cyber Analytics, Software Testing, Digital Marketing, IOT, DevOps & Cryptocurrency Bitcoin.

Star Certifications Verticals: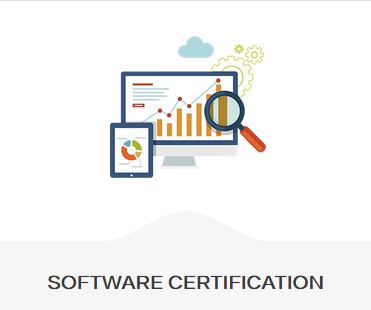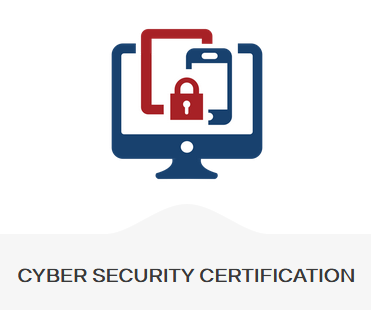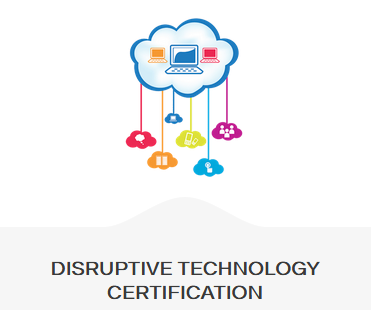 E-LEARNING:
Star Certification also offers E-LEARNING (LMS) on above technologies to students. E-LEARNING benefits students in self-learning, improving skills, getting knowledge, Accessibility & Time Saving, Easy Refresh of Content and Global Education.
How Star Certification Works?
Choose your Certification

Choose your Certification

Make your Schedule

Attend Exam

Get STAR International Certification

Have a Bright Future
Students and industry working professionals who are interested to undergo STAR Certification are requested to fill up the below mentioned enquiry form.
Certifications
| SOFTWARE CERTIFICATION | CYBER SECURITY CERTIFICATION | DISRUPTIVE TECHNOLOGY CERTIFICATION |
| --- | --- | --- |
| C Programming | Cyber Secure User | BIG DATA Analytics |
| C++ Programming | Secure Programmer Expert – Android | CLOUD COMPUTING |
| HTML | Secure Programmer Expert – JAVA | Expert Blockchain Specialist |
| PHP | Secure Programmer Expert – PHP | Digital Marketing Expert |
| Android | Secure Programmer Expert – .net | Expert IoT Specialist |
| Big Data Programming | Ethical Hacking Expert | Certified DevOps Expert |
| Python | Forensic Investigator | AI X-pert |
| Software Testing | Incident Handler Expert | Data Science Specialist |
| R Programming | Penetration Testing Expert | Robotics X-pert |
| | Expert Security Specialist | |
| | Mobile Forensic Advance Security | |
| | Security Cyber Analytics | |
| | Cyber Forensic X-pert Virtualization and Network | |
| | IoT Security Specialist | |
| | System Audit X-pert | |
| | Wireless Secuirty X-pert | |
You can also pay the fees online:
Account: IFS Academy
Bank and Branch: Axis Bank Ltd., Kothrud Branch, Pune-411038
Account Number: 104010200009058
Account Type: Current
Branch Code: 000104
IFSC Code: UTIB0000104
RTGS Code: Same as above
MICR Code: 411211004
Note: After successful transaction, you are requested to send following details to: training@ifsacademy.org
Name of the Student:
Course Title:
Amount (Rs./-):
Transaction ID: