Admissions open for classroom and online training. Enroll Now.
IFS Academy is Authorised Training Center of Integrated Environmental Solutions Ltd. for India. In association with IES, IFS Academy offers training in "Building Energy Performance Analysis using IES VE Software"
IES is a leading global innovator of integrated 3D sustainable analysis technology for the measurable creation and management of efficient, healthy and affordable built-environments.
Their technology and consulting services uncover hidden cost, energy and carbon savings that support smarter energy-efficient choices across new building investments, building operation and refurbishment of existing buildings. We deliver unique tools and technology to assist regulatory and rating agencies, building owners, facilities managers, sustainability and energy managers, architects and engineers in their objectives.
About IES Virtual Environment
The IES Virtual Environment (IESVE) is a powerful, in-depth suite of building performance analysis software tools. It allows the design and operation of comfortable buildings that consume significantly less energy. Whether working on a new build or renovation project, the VE allows designers to test different options, identify best passive solutions, compare low-carbon & renewable technologies, and draw conclusions on energy use, CO2 emissions, occupant comfort, and much more.
There are various tools in the suite; each designed to provide sustainable analysis at levels suitable for different design team members and design stages. All utilise an integrated central data model, which has direct links to SketchUp, Revit® or Trelligence™, and gbXML, Vectorworks Architect, Trimble Plancal IFC & dxf imports.
VE for Engineers

VE-Navigators

VE for Architects
Salient Features of "Building Energy Performance Analysis using IES VE Software" course:
Industry need-based course curriculum

Develop proficiency in Building Energy Performance Analysis and Fluid Dynamics

Dedicated workstations within state-of-the-art training facility

Placement opportunities

Exposure to live projects

Engineering Fundamentals Training

Seminars and Visiting Lectures from Industry Experts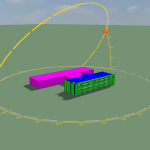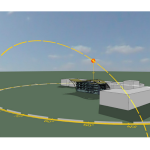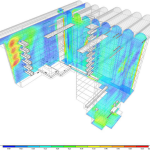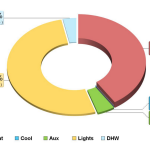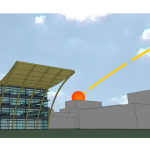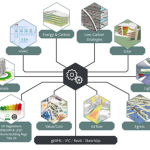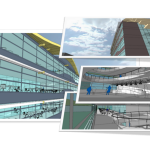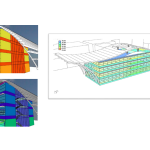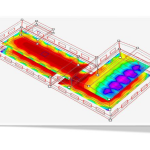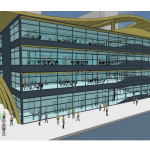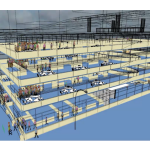 Course Certification: IES Ve Software Certificate of Course Completion
Course Eligibility:
Undergraduates & Graduates from Mechanical & Civil Engineering AND Architecture

ME / MTech in Mechanical / Civil Engineering AND Architecture

Faculty / Working Professionals from Engineering & Architecture stream
Courses Offered:
Please visit the following link for the Course curriculum and training details.
https://ifsacademy.org/iesve-online-training/
Payment Options
Direct Bank Account Transfer:
Account: IFS Academy
Bank and Branch: Axis Bank Ltd., Kothrud Branch, Pune-411038
Account Number: 104010200009058
Account Type: Current
Branch Code: 000104
IFSC Code: UTIB0000104
RTGS Code: Same as above
MICR Code: 411211004
Swift Code: AXISINBB037