Admissions open for classroom and online training. Enroll Now.

Instructor-Led Online Training Program in Building Energy Simulation using IES VE
IES VE Online Training
Duration:3 Days (6 Hrs / Day)
Schedule: Multiple batches are available in May, June & July, 2021
Mode of Training: Instructor-Led Online Training
Course Contents
BUILDING SCI: Heat Flows in Buildings
Building physics, heat transfer, climatology and principles. Learning of key terms in building science, that are especially relevant to energy efficiency in buildings.
BUILDING SCI: Psychrometrics & Climate Analysis
Using psychrometric charts to identify the appropriate passive techniques and low energy technologies for different climatic zones
BUILDING SCI: Solar Geometry – I
How to correlate sun's movement and seasonal variation, sun position, altitude and azimuth, and using sun path diagrams.
BUILDING SCI: Solar Geometry – II
How to perform shading analysis for different locations and respond to the sun's behavior. What are shadow masks and how to generate them for your building?
BUILDING SCI: Passive Design Techniques
What are the passive measures that can improve the performance of your building simply by better design at the outset by adding spaces in a building and features to the envelope.
BUILDING SCI: Sustainable Technologies in Buildings
Learn about the various low – energy replacements to conventional air-conditioning systems that are already available in the Indian and how to implement them in a project.
INTRODUCTION TO ENERGY SIMULATION SOFTWARE & BUILDING GEOMETRY, LOCATION, ORIENTATION & SHADING
Assigning input parameters such as building geometry, location, etc. that are essential to build an accurate representation of the building. Designing local shade to offset direct heat gained by the structure.
MODEL INPUTS: MATERIALS & CONSTRUCTIONS
Assigning design parameters such as materials, construction type and their impact on the energy footprint of the building. How to create your own wall constructions parameters.
RUNNING SIMULATIONS
How to set up and perform energy simulations on the 3D model created with its parameters. Output options: seasonal and annual time periods for simulation.
RESULTS AND INFERENCES
Overview of simulation results and understanding report outputs that are important in cooling load analysis and thermal comfort analysis.
OPEN SESSION
Participants can analyse their live projects. (Bring CAD files).
HVAC & COOLING SYSTEMS
Demonstration of different HVAC systems that can be assigned to the building using the software along with simulation runs to indicate energy savings with HVAC design improvements.
DAYLIGHTING
Demonstrate designing of day-lighting analysis. Identification of appropriate benchmarks. Which parameters conflict with reduction of cooling load demands and how to tackle them.
NATURAL VENTILATION
Designing a naturally ventilated building for ventilation analysis. Factors that contribute to wind flows and internal currents inside the building.
ENERGY CONSERVATION BUILDING CODES & RATING SYSTEMS IN INDIA & CASE STUDIES
Navigating through the ECBC, GRIHA, USGBC, GBCI, LEED and various other rating systems and organisations involved in sustainable development, made easy by a thorough explanation from industry experts to help you apply the workshop knowledge to your practice. Path-breaking projects designed in the Indian context.
KEY TAKEAWAYS followed by Q&A's
Faculty Profile
Faculty is Industrial Working Professional with 10+ years of experience and is an Architect and sustainability expert. He specializes in sustainable architecture and planning, building performance analysis and energy simulation training for students, faculty and industrial professionals.
Mode of Training
Instructor-Led Online Training(Zoom / Goto Meeting / MS Teams)
Software
IFS Academy shall provide you 90 days trial license of IES VE Software.
Certificate
Each participant shall receive IES VE Authorised Certificate of Completion.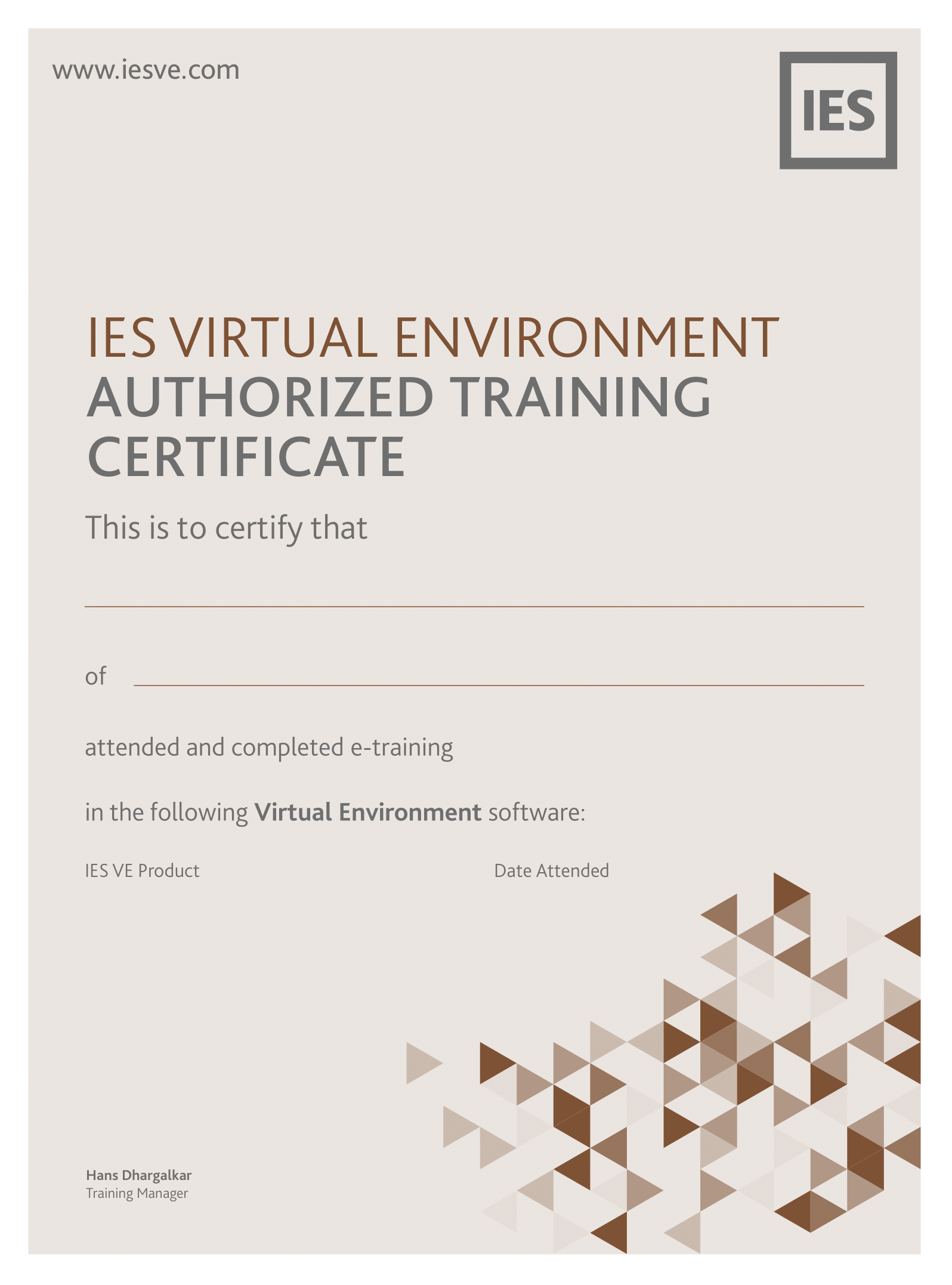 Other deliverables
Admission Procedure
Step1: Candidates are requested to make 100% payment towards the course fees and share the payment transaction ID to training@ifsacademy.org
Step 2: Once you receive payment confirmation from us, please fill up the admission form: https://form.jotform.com/201593935062052
Step 3: We will send you receipt of fees. Our Training Head will call you and share you the Software Media and License.
Step 4: We will send you Online Training Link along with the Schedule.
Payment Options
Direct Bank Account Transfer:
Account: IFS Academy
Bank and Branch: Axis Bank Ltd., Kothrud Branch, Pune-411038
Account Number: 104010200009058
Account Type: Current
Branch Code: 000104
IFSC Code: UTIB0000104
RTGS Code: Same as above
MICR Code: 411211004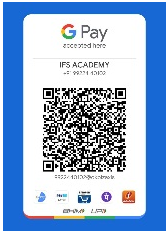 Contact us
M&W: +91-7669293397
Email: training@ifsacademy.org
Visit us at: www.ifsacademy.org