Admissions open for classroom and online training. Enroll Now.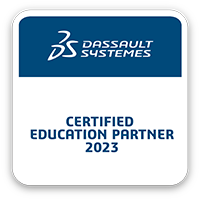 Dassault Systemes Authorised Educational Partner Programs in CATIA (Dassault Systemes Authorised CATIA training)
IFS Academy is Dassault Systemes Authorised Educational Partner in India providing Dassault Systemes Authorised Certified Training Programs / Courses in CATIA. IFS Academy is #1 institute offering Dassault Systemes Authorised CATIA training in Pune. Our Instructors use an extensive library of training materials and e-Learning Solutions developed by Dassault Systèmes for their solutions.
Our CATIA Courses portfolio consists of CATIA V5 Fundamentals, CATIA V5 Mechanical Designer, CATIA V5 Mechanical Designer (Advanced), CATIA V5 Surface Designer Advanced followed by industry domain-based training programs.
We conduct CATIA industry domain-based training programs in Automotive Product Design, Interior / Exterior Plastic Trims, BIW, Fixtures, Seating System Design, Aerospace, Sheet Metal Design, Tool & Die Design, Digital Mock-Up, DMU Kinematics, GD&T and Electrical Wire Harnessing Design. These industry domain-based CATIA training programs help our students in getting good placements in Engineering Design sector.
IFS Academy conducts Computer-Aided Design (CAD) training/courses using CATIA for undergraduate students of Engineering at IFS Academy locations as well as onsite in college premises.
CATIA learning at an early stage helps these students in developing their future career in Mechanical Engineering Design. Many Engineering institutes/colleges have signed MoU with us for conducting a Dassault Systemes Authorised Certification Training Program in CATIA V5.
Course contents have been prepared as per the guidelines laid down by 3DS Learning Solutions and inputs from Industry Working Professionals. At the end of the course, each student receives a soft copy of Dassault Systemes Authorised Certificate of Completion with 1 Month access to CLS (Companion Learning Space). Students can further appear for Dassault Systemes CATIA Certification Exams at IFS Academy to test their learning and get themselves certified on CATIA.
3DS Learning Solutions provides training in a physical or virtual classroom. It enables students to engage in one-on-one interaction with instructors and other students. From demonstrations to hands-on labs, classes provide a comprehensive learning experience.
CATIA (Computer Aided Three-dimensional Interactive Application) is a multi-platform CAD/CAM/CAE commercial software suite developed by the French company Dassault Systèmes. It is the World's Leading Solution for Product Design and Experience. It is used by leading organizations in multiple industries to develop the products we see and use in our everyday lives.
CATIA delivers the unique ability not only to model any product but to do so in the context of its real-life behavior: design in the age of experience. Systems architects, engineers, designers, and all contributors can define, imagine and shape the connected world.
You can find our EPP details at this link:https://www.3ds.com/partners/partner-details/200000000083406_IFS_ACADEMY
Salient Features:
Industry need-based course curriculum

Globally recognized Dassault Systemes Certificate of Training on successful course completion

Opportunity to learn from Dassault Systemes Certified Instructors

Access to CLS (companion learning space)

Placement opportunities thru DS passport

Exposure to live projects

Engineering Fundamentals Training

Seminars and Visiting Lectures from Industry Experts
Course Certification: Dassault Systèmes Certificate of Training
Course Eligibility:
Students who are undergoing/completed Degree/Diploma in Mechanical/Production/Automobile Engineering

ITI Mechanical Draftsman

Faculty / Working Professionals
Course Duration and Fees:
| Sr. No. | Course Title | Duration (Hrs.) | Syllabus |
| --- | --- | --- | --- |
| 1 | CATIA V5 Fundamentals | 60 | Download |
| 2 | CATIA V5 Mechanical Designer | 80 | Download |
| 3 | CATIA V5 Mechanical Designer (Advanced) | 104 | Download |
| 4 | CATIA V5 Mechanical Surface Designer (Advanced) | 76 | Download |
| 5 | CATIA V5 for Industrial Designer | 80 | Download |
| 6 | Design & Development Engineering using CATIA V5 | 100 | Download |
| 7 | Seating System Design using CATIA V5 | 80 | Download |
| 8 | Plastic Design using CATIA V5 | 80 | Download |
| 9 | BIW Fixture Design using CATIA V5 | 80 | Download |
| 10 | Career Program in Seating System Design using CATIA V5 | 4 Months | Download |
The course fee is inclusive of all taxes.

The course fee is nonrefundable.

Fees can be paid in Cash/Cheque/DD. Cheque&DD should be drawn in favour of IFS Academy payable at Pune.
You can also pay the fees online:
Account: IFS Academy
Bank and Branch: Axis Bank Ltd., Kothrud Branch, Pune-411038
Account Number: 104010200009058
Account Type: Current
Branch Code: 000104
IFSC Code: UTIB0000104
RTGS Code: Same as above
MICR Code: 411211004
Note: After a successful transaction, you are requested to send the following details to training@ifsacademy.org
Name of the Student:
Course Title:
Amount (Rs./-):
Transaction ID: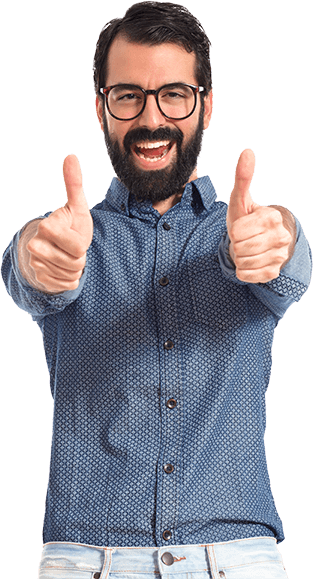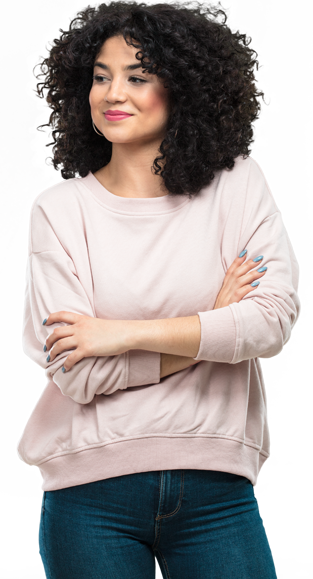 I have completed my CATIA industrial and design & development courses here on chinchwad branch .I am completely satisfied doing this at chinchwad branch and it's too spacious here. Faculty is very supportive.
IFS Academy is the best training institute for CAD/CAM/CAE. I have learned CATIA V5 and ANSYS Workbench from here. The Faculty is very good and experienced in these softwares. They prepared me very well for CATIA V5 certification exams. Overall my learning experience was very good.