Admissions open for classroom and online training. Enroll Now.
Three Days Training Program on Bentley OpenRoads / MX Road by Industrial Expert
Road Design using Bentley OpenRoads Instructor-Led Online Training
Duration: Three Days
Schedule: 20th, 21st & 22nd February, 2021.
Mode of Training: Instructor-Led Online Training
Bentley Openroads Course Contents
1. Introduction to OpenRoads Designer
This course is an introduction to the capabilities of the OpenRoads Designer software for existing GEOPAK, InRoads, and MXROAD OpenRoads Technology users.
2. Terrain Modelling
Learn how to display terrain model features including the boundary, triangles, and contours using feature definitions, and how to modify the default display parameters. You will also learn how to label terrain contours, spot elevations and slopes. Learn how to create terrain by Graphical filter method.
Learn how to create terrain from Ascii file.
3. Start for OpenRoads Designer Geometry
In this course, you will be creating a horizontal and vertical alignment using the OpenRoads Designer Geometry tools. You will learn how to create, edit, review and annotate geometric elements. This course will also cover working with existing ground terrain and aerial imagery as well as defining 2D/3D Views.
4. Corridor Modelling & Superelevation
In this course, you will be creating a Corridor and 3D model for a 2 lane rural road. You will learn how to create a Corridor, assign template drops, create dynamic cross sections and review the Corridor and 3D model. You will also learn how to use parametric constraints and point controls to vary pavement depths and shoulder widths. This course will also cover how to create and assign uperelevation to a Corridor.
5. Corridor Modelling Quantities
In this course, you will learn various tools and methods to extract and compute quantities from the corridor model, and much more.
6. Start for OpenRoads Designer Drawing Production
Learn to create and annotate cross section sheets and plan and profile sheets. You will also learn to add individual annotations to label specific location coordinates, station-offset values, elevations, and more.
7. Using Civil Cells in OpenRoads Designer
You will learn the basics of placing civil cells. This includes gaining an understanding of what civil cell references are and how to use them in a practical workflow. You will learn to use the 4 civil cells delivered with the product, as well as how to use civil cells taken from external sources and incorporate them into your models. You will learn to edit and re-use civil cells that have been placed within a model.
8. Creation of 4 lane rural corridor template as per "IRC SP 84-2014"
You will learn to create a 4 lane rural corridor template as per IRC standards
9. Google Earth and ORD
You will learn to use the ORD features with google earth and much more.
10. Project example (tentative)
The entire work flow shall be repeated using project data
Faculty Profile
Director of a Consulting Firm which is an Engineering Consultancy services and Software training in the Infrastructure market.

Project Manager – Bentley Institute- responsible in developing Proficiency Assessment Questionnaire for OpenRoads Designer (ORD).

Also authoring a book related to ORD in association with Bentley Institute.

Education: Masters of Technology in Highway Technology.

Total 6+ years of experience in CAD and Highway Consultancy industry.

Worked as Application engineer with Bentley Systems in the pre-sales of the Civil-Design team– other than the assigned tasks I was responsible in developing the India kit for ORD and India kit for GINT

Was employed with the National Highways Authority of India, an autonomous agency of the Government of India, which is responsible for management of a network of over 50,000 km of National Highways.

Visiting faculty to Vemana Institute of Technology.

Also worked as Guest lecturer to GITAM School of Technology, Bengaluru Campus

Worked with Engineering consulting companies in India.
Certificate: Bentley Institute Certificate of Completion
Software: IFS Academy will provide 1 Month Evaluation Copy of OpenRoads s/w to each Training Participants for their personal Laptop which can be used during the training period. Software media and license keys shall be sent to each participant in advance.
BI Press Institute Subscription: IFS Academy will provide 1 Month login access to BI Press Institute Subscription. https://www.ebook.bentley.com/
Admission Procedure:
Course fees should be paid 100% advance. Last date for paying the fees is Friday, 1st May, 2020. Once fees is paid, you have to send us an email to training@ifsacademy.org with following details.
Name as per HSC

Mobile No

Email ID

Educational Qualification

Brief Work Experience

Specific Training outcome which you are looking at. (We will share this information with our Faculty in advance.)
You can also pay the fees online:
Account: IFS Academy
Bank and Branch: Axis Bank Ltd., Kothrud Branch, Pune-411038
Account Number: 104010200009058
Account Type: Current
Branch Code: 000104
IFSC Code: UTIB0000104
RTGS Code: Same as above
MICR Code: 411211004
Note: After a successful transaction, you are requested to send the following details to training@ifsacademy.org
Name of the Student:
Course Title:
Amount (Rs./-):
Transaction ID:
If you have any questions, please don't hesitate to get in touch with us by emailing at training@ifsacademy.org or calling +91-9822849628 / 9922440102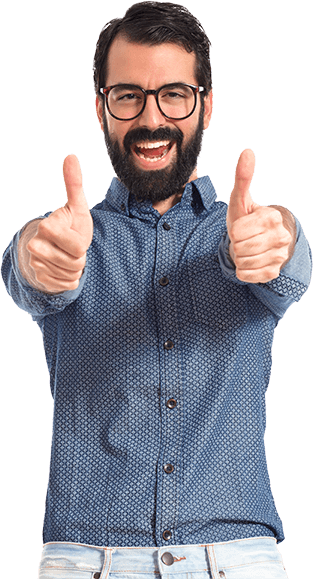 Last week, I completed my Bentley OpenRoads (formerly known as MX Roads) training at IFS Academy, Pune. I was very much satisfied with the OpenRoads course contents and training delivered by IFS Academy. Faculty was Industrial Resource person with very good hands on OpenRoads Software. IFS Academy is Bentley Systems Authorised Product Training Partner in India and they provide Bentley Institute Authorised Certificate of Completion to the participants. They also issued us Bentley OpenRoads temporary license. I strongly recommend IFS Academy to all the aspiring Engineers who wish to get training on Bentley OpenRoads tool.